In Kansas City, The City of Fountains
1st Magnitude: $2,000
Logo and link on sponsor page Recognition in Conference Materials Full Registration for 4 Attendees
2nd Magnitude: $1,500
Logo and link to on sponsor page Full Registration for 3 Attendees
3rd Magnitude: $1,000
Logo and link on sponsor page Full Registration for 2 Attendees
4th Magnitude: $500
Logo on sponsor page
Full Registration for 1 Attendee
5th Magnitude: $250
Name listed on sponsor page
Member States
Alabama, Colorado, Georgia, Illinois, Indiana, Iowa, Kansas, Michigan, Minnesota, Missouri, Nebraska, New York, North Dakota, Oklahoma, Pennsylvania, South Dakota, Texas, West Virginia, Wisconsin and Wyoming.
If you have any questions, order a free conversation with our consultant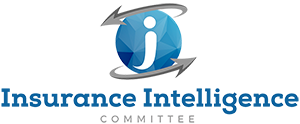 Attendance by insurance company employees is both wanted and appreciated. Your perspective on issues is valuable to the discussions.